5 Star Design Reviews
It can be difficult to choose someone to build your website or design your brochure. Who can you trust? Who do you ask? Our customers are our best promoters. From design work for websites and logos, to bill boards and all types of other design work, our customers can give you a first hand testimony of our work. Here are just a few of the projects we have designed and some of comments we've received. Remember, these are "real customers" giving "real reviews."
Allan has an excellent eye for design. He is also very detail-oriented and has a vast knowledge of all things creative. He anticipates possible needs before we even need them and comes up with great ideas we never even thought about.
Kevin H.
Ingenuity, Inc. – Lead Front End Web Developer
Allan, words can't express how thrilled we are with your creative efforts in producing our latest launch movie. This time sensitive project was handed to you on such short notice but you and your team did what needed to be done to get the project to us under deadline, and for that we are ever so grateful. The final product was perfect for our needs. Congratulations on a job well done!
LR
Corporate Communications, VT Halter Marine
Been checking out your great website!! Congratulations my Friend….this site is awesome!! Very well done and great layout! Very informative!!
Terry Ballard for HarryWilkinsonDrums.com
Just wanted you to know we are extremely pleased with the web site! We sincerely appreciate your patience and diligence with us. We have had nothing but good comments on it and even have customers using the IDX for property searches.
Karen Evans
MacEvans.com – American Way Realtor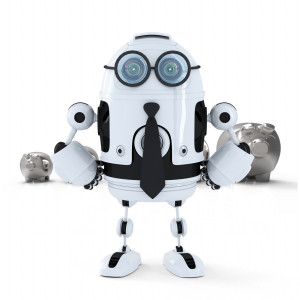 Allan was and still is a reliable and proficient resource who created and enhanced my website. He is talented and creative in his attempts to suggest and implement ways to improve my accessibility to prospective clients who use the Internet to search for professional services as the ones I provide!
Very delighted at the final product, your professionalism, innovation and creativity being some of your prominent attributes! Thanks,
SE Brandon Consulting – Design details: Website
Sharon Brandon – owner
ALLAN HAWKINS IS A GIFTED PROFESSIONAL WEB SITE DEVELOPER AND EXHIBITS HIGH STANDARDS OF INTEGRITY.
David Daugherty
President of Cathedral Gardens
Allan,
That looks amazing! That is some really great work. I'm ready to go live asap. Tim
– Design details: Website
Tim
Cumberland Mountain Outdoor Sports – Manager
Allan Hawkins Design Services is a one-stop shop for my website needs. Allan is a great person, very quick to move on what I want on my website. He also advises me on new and upcoming things we might need to be doing, and reminds me when I need to update items on my site I told him I needed to do! Great service with a personal touch.
Libby Plunkett
Office Manager
Anyone who owns a business or is thinking about owning a business and is seeking the best talent with design and publicizing their company will be very happy with Allan Hawkins. A man with great character and ideas, working in internet and digital worlds as well as print,he has been a part of our strategy for many years and we are very grateful for his help and service. Allan Hawkins Design is an asset to us.
David Patterson
Marketing / Manager
Allan,
Your attachments worked GREAT! I used the idea you gave me of printing them onto labels and handwriting names, this way we would have blank ones available for any late comers. Thank you again for all your help. You do an excellent job!
– Design details: Name Tag Design Project (full color)
Dawn DeHeer
Living Word North – Bellaire, Michigan
Hi Mr. Allan,
Flyers looked sooooo awesome!!!
– Design details: Kollao Flyer (full color)
Jeff Hogue
Kollao Ministries
We had a customer that said that they loved our web site. They were traveling from out of state and saw the web site when passing through Cookeville. They said that after seeing the Lamp and Lighthouse website, "they have to visit this place." When they got to the store, they were even more happy because the web site gave a true depiction of the place (it was not a let down like they had seen from other retail shops). They liked how large the store is (old style building of with small front view from street, but long in depth with tons of decor and lamps to sell). The customers even bought some items from us.
Janice B.
Lamp and Lighthouse – Cookeville TN
Hi Allan,
This is fantastic. It all came together perfectly. Music sounds great, background water is very cool, voiceover is perfect (thank you for the do-over). Kudos to you and your ppl, a job well done!!!
– Design Information: This was a Video project for Web and Trade Shows.
LR
VT Systems
Looks great Allan. Thanks for all your help! And, thanks for your quick reply.
– Design Information: For web site changes
Angie
Highwood Place Apartments – Louisville, KY
I always tell all my friends about your work with my web site and how I Love It! If anyone asks me about any internet, web, or just design work for billboards or cards, I tell them your the guy to go too.
Susan
Broadway Boutique Mall
Thank you so much for all your help. We really appreciate it!
– Design details: Web site design alterations.
Pastor Ingolf Schmidt
Pastor from Germany
Hi Allan,
Thanks for your help explaining computer stuff. Your are a very nice person. Best wishes, Harry
Harry C. Wilkinson, Jr.
Nashville Drum Teacher
You are awesome. Send the final to Michael. Thx Big Guy.
– Design details: Major photo embellishment & alteration for video.
Pastor Chris
Engrafted Word Church
Again, thank you so, so much! You did an awesome job! From a "custom web site design" project that was done in Cookeville, TN.
Linda W.
Manager
I could not be happier with our product. I feel like when I hand someone our business card, I am handing them quality. I am proud to have your product represent our ministry. It is a true representation of the excellence that we stand for. Thank you!
Brad Klooster
Pastor of Living Word North Church
www.LeslieTownCentre.com website: …"We are very proud of it and thankful to have it done. Great job!"…"It is a pleasure working with you."
Debi Smith
Event Director – Leslie Town Centre
Custom website design for… www.spcnashville.org. "Prompt professional service"
Jeannette Couch
Secretary – Southminster Presbyterian Church
Hi Allan – WOW! the website looks fantastic! THANK YOU for everything you have done! I call great Blessings into your life and ministry. Custom website design and build for BrianSenor.com.
Brian Senor
Song Writer, Musician, Pilot
"Allan, I just wanted to compliment you on the great work you've done for 1 Stop Digital. The two designs you've created for their billboards are awesome!!!!"
Michael Detwiler
Account Executive / LAMAR Billboards
Web Site Looks Great! Let's go with it. Thanks, Jennifer
Jennifer
Lamp & Lighthouse
Just had another "new" client to call because they saw my web site on the internet! Thank you so much Allan!!!
Susan Girt
CaBella Salon – Owner
Great Job – more than I had hoped for. Many-Many Thanks,
Stan Rodriguez
President-Rebuild Haiti
Allan, I appreciate all your help. Your work has helped me market my business effectively through post cards, business cards and magnets, as well as posters. Thanks so much for helping me get the word out.
David Yousenasna, Pharm.D.,R.Ph.
Tomball Health Mart Pharmacy
"Hard Work Pays Off". I want to thank you for your hard work and follow through on the various projects we requested for our meetings with Staples and for my presentation for BJ's. The results were GREAT!!! I want to just let you know that your efforts are appreciated by both myself and the customer — and the results will be increased sales for US Stamp.
Stephanie Colgan
National Sales Director
OH MY GOSH !!!!!!!!!!!!!!!!!! I love this so much I almost have tears in my eyes! You have captured exactly what I imagined. Thank you for your good work!
Susan
Broadway Boutique Mall
Allan is incredibly detail oriented and conscientious. He listened attentively to what we were trying to accomplish in a very unique project, and worked very hard to make sure that we had the finished product that we had envisioned.
Gwynn
Lenhart Design
Allan, I want to thank you so much for the superb job you did in creating Southminster's website. You were very helpful making suggestions and guiding me through the process. You were patient with me as I learned how to maneuver through the process of adding to and making changes to our website. I feel you went beyond the call of duty to find artwork to enhance our site. The people who have seen our website are very impressed. Everyone has been very complimentary of the design and I give you all the credit.
Thank you again so much for all the time and effort you put forth. I certainly would not hesitate to recommend you and Allen Hawkins Design to anyone who is in need of having a website created.
Sincerely, Judy Baker
Judy Baker
Southminster Presbyterian Church
They look great thanks again!
Bryan Naumes
owner
The artwork looks perfect! My compliments to the artist.
Brian C. Sayer
Northwest Brass Works
Great job on the design. They loved it.. You rock dude!!!
Bobbie Scudder
CCF Youth
Allan, If I can give you any recommendations with respect to new prospects, please feel free to give them my name. I am really pleased with what you have done for Readmore. Thanks again for the beautiful work.
Joseph F. Edwards
CEO – Readmore Systems, Incorporated
Just wanted to say a quick thanks for doing such a great job on our website. It really looks great!
Sheila
Friends of the C/PCAS
Allan Hawkins has done outstanding work for our company. We started with a website which was beautiful and very affordable compared to many other sources. Updates are done as requested and maintenance is not an issue for us. We inquired about business cards and were given some of the best cards I have seen, again at a very affordable price. We went a step further and wanted to create a custom Christmas card with our product showing a nice home setting in the background. In just a few days we had a perfect creation. Upon placing orders for printed material, the items has arrived within 3-5 days. I can not say enough about how Allan and his creations for us has improved and increased our sales abilities. I highly recommend Allan Hawkins Designs for any website, or custom printed material request.
Dennis Crews JThompson Tops, Inc.
"Allan, since you have revamped and redesigned our web site, we have had GREAT responses!! Thanks as always, JT"
JT Owner/JThompson Company
"Allan, you really do an amazing job! I am an extremely particular person when it comes to business cards and advertising for my career. You always know just what works. I will continue to recommend you to everyone I know. Thank you so much for the wonderful design you have done for my business cards. Now that I own my own business, it was very important to me to have the perfect layout for my business cards, I have never been more pleased with the results. Thanks again Allan!!!!!"
Susan Mansell
Owner – CaBella Hair Salon
"The design looks AWESOME!" (Children's Discovery Day poster project).
Susan Capron Chair/Cookeville Childrens Museum
"It exceeds my expectations. Thanks, Dave."
(Response of just receiving his 100 page books that I designed and had printed).
Dave Daugherty
owner/Cathedral Gardens
"Allan Hawkins is the go to guy for your creativity. I am very creative, but I had a difficult time coming up with a look and feel for marketing for my new company. I went to Allan and he came up with everything I was looking for at a time when I didn't know what I was looking for. All of our logo design, business card print, and letterhead was designed and printed by him and I am getting overwhelmingly great responses when I use them. Just tell him who your company is and what your company is trying to accomplish and he will come up with the perfect creative solution for you."
Brandon Jestice
CEO-MediaSurf, L.L.C.
"Lillie & I are both in agreement with this business card. It is Gorgeous!! Everything looks fine!!"
Laci Dyke
Nail Specialist/Hair Worx
"Allan is a very creative graphics designer who has the capacity to capture and display the essence of our promotional thoughts in positive fashion."
David Daugherty President
"Allan has three things going for him: 1. He's reasonably priced. 2. He's got good ideas. 3. He's fast!"
Don Polak
President – End of the Road, Inc.
"Allan is very detailed oriented and knows how to stick with a project from the concept stage through final production. He has been a great outside resource for our company."
Andrew Howell
Marketing Director – Rose Art Industries
"Allan is a rare creative as well as detail oriented graphic artist. Working with him combines the best of both worlds: extremely creative solutions to any design assignment coupled with a very unusual attention to detail that prevents any mistakes in the final product. Any project I have entrusted to him has been completed in a unusually creative, timely and professional manner. Each project has more than achieved the artistic and fiscal goals we set. I highly recommend Allan and have been thoroughly pleased with the results of our collaboration."
Ricki Gardner
Owner – I Indivisuals
Our company focus is on cabinetry and related items. For several years, we have struggled to develop a proper website that depicts our company values, products and the image we wish to convey to our potential clients. We have added more retail-type products since our inception in 1992 and the need to promote availability awareness became an even greater concern.
I previously mentioned our "struggle" with website development and other avenues of promotion that yielded less than desirable results. These efforts included an in-house website, commissioning a local company to build a website and some stabs at advertising and attempting to determine signage for our installation truck. All resulted in a mixed bag of success in the promotion arena.
I met Allan at the local home show this past winter. After he introduced himself and his services, my first reaction was that he was simply another person wanting to do my website. However, I admired his efforts and self-promotion. He presented, not so much the technical aspects of building a website, but using fresh insight to project a company image that best communicates to the public who we are and what we do best.
I am very pleased with Allan's work and his attention to detail has resulted in a website design with class. The design layout services he provided for our installation truck signage has also been admirable. We are completely satisfied with Allan's work and appreciate dealing with a local company that meets the required needs at a reasonable rate. This combination is hard to beat.
Tom and Donna Lee
Owners – Kitchen & Bath Gallery
"I have been extremely pleased with the work that you did in working on the logo of ReadMore.com. Many people have commented favorably about it. The logo really works."
Joseph F. Edwards
CEO – Readmore Systems, Incorporated
"We recently had Allan Hawkins design a logo for our clinic after operating for 8 years with just a chiropractic emblem next to our name. When we went to meet with him to see what design he had come up with, we had already decided that we were not going to do it because we just couldn't afford it right then. His design blew us away! We both looked at each other and said, "That is perfect!" His design could not have said it better! Everyone loves it and agrees totally!
He has since added an equine flair for use with our horse business and you wouldn't believe how wild people go over it! We had it put on stick fans and people are always asking us for one of those cool fans!
We recommend Allan to everyone. He has a gift that can not be matched in our opinion!"
Dr. Chuck & Mary Olds
Olds Chiropractic Clinic
Local Reviews

100%

Out of State Reviews

100%

Small or Large Business Reviews

100%